Desayuno con Manfred Kets de Vries
Profesor Clínico de Desarrollo de Liderazgo

HARVARD CLUB DE ARGENTINA e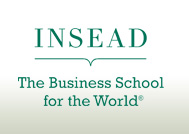 Manfred Kets de Vries, Profesor Clínico de Desarrollo de Liderazgo, INSEAD.
Fundador del INSEAD Global Leadership Center (France, Singapur y Abu Dhabi)
Manfred Kets de Vries, Profesor de Liderazgo, hará una exposición acerca de "Leadership mistique" para nuestros socios y los miembros de INSEAD el próximo viernes 28 de marzo a las 8:30 hrs. en el Pur Sang, Quintana 191 – Primer Piso.
Manfred F. R. Kets de Vries muestra un punto de vista diferente respecto al liderazgo y la dinámica de los cambios individuales y organizacionales. Poniendo en práctica sus conocimientos y experiencia en economía (Econ. Drs., University of Amsterdam), management (ITP, M.B.A., and D.B.A., Harvard Business School), y psicoanálisis (Canadian Psychoanalytic Society and the International Psychoanalytic Association), escudriña la interfaz entre management internacional, psicoanálisis, psicoterapia y la psiquiatría dinámica. Sus áreas específicas de interés son el desarrollo del liderazgo, coaching grupal ejecutivo, el cambio organizacional y el management intercultural.

Ha escrito 35 libros traducidos en 31 idiomas como "Tricky Coaching: Difficult Cases in Leadership Coaching", "The Hedgehog Effect: The Secrets of Building High Performance Teams", "Reflections on Groups and Organisations","Reflections on Leadership and Career Development" and "Reflections on Character and Leadership" y más de 350 publicaciones académicas. También ha ganado 7 veces el premio al "Mejor caso del año".

El Financial Times, Le Capital, Wirtschaftswoche y The Economist han rankeado a Kets de Vries entre los 50 pensadores top mundiales tanto de management como de recursos humanos.
Manfred's Business Review Blogs
Te esperamos!

Viernes 28 de marzo - 8:30 hrs.
Pur Sang - Quintana 191 - P.1.

Por favor confirmar asistencia, first come, first served, contestando a pchemello@harvardclub.com.ar
Para ver fotos del desayuno, click aqui
Tommy Lynch
Presidente